My reviews, Google Questions
Last updated on October 16 2020
~1 min read
Vishnu Sharma
Users can read, reply & set automated replies to the reviews in the 1st tab. Google questions are shown in the 2nd tab if Google My Business is connected. Negative (1-3 star) customer reviews from review requests are shown in the 3rd tab with the user's client's contact (email & phone) details so the user can follow up on the negative feedback.
Real time notifications in Rannkly dashboard will inform a user about new reviews & Google questions.
My Reviews - Published Reviews
How to respond to customer reviews?
1. Go to My Reviews section from the side bar
2. Click on the respond button on the right to respond to reviews.
3. Type your response or select from the templates.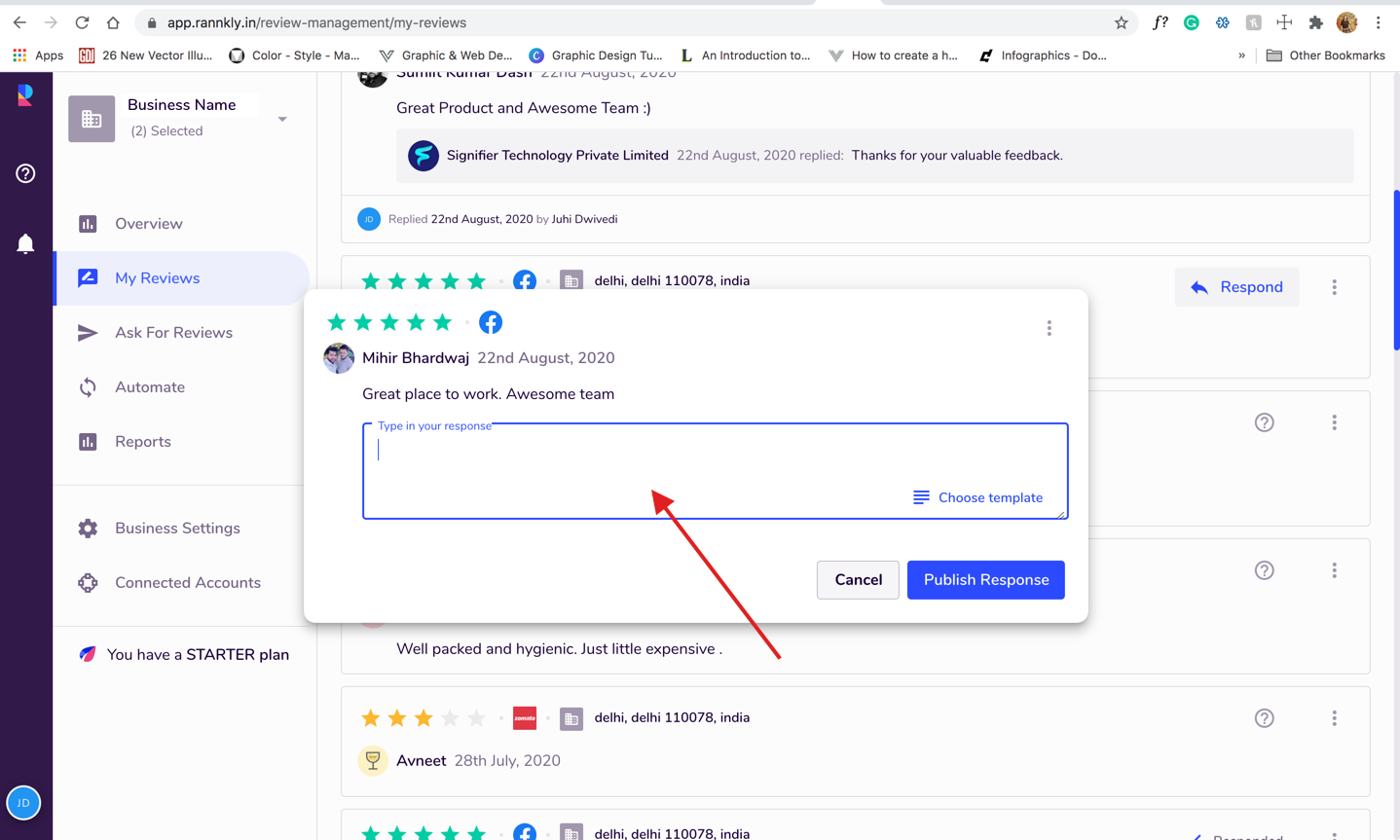 4. Click on publish review.
5. Your response is posted.
How to view last month's reviews?.
1. Go to My reviews tab from the left menu.
2. Click on the button on right most part of the screen saying "show data for".
3. Select the time interval you want to see reviews of.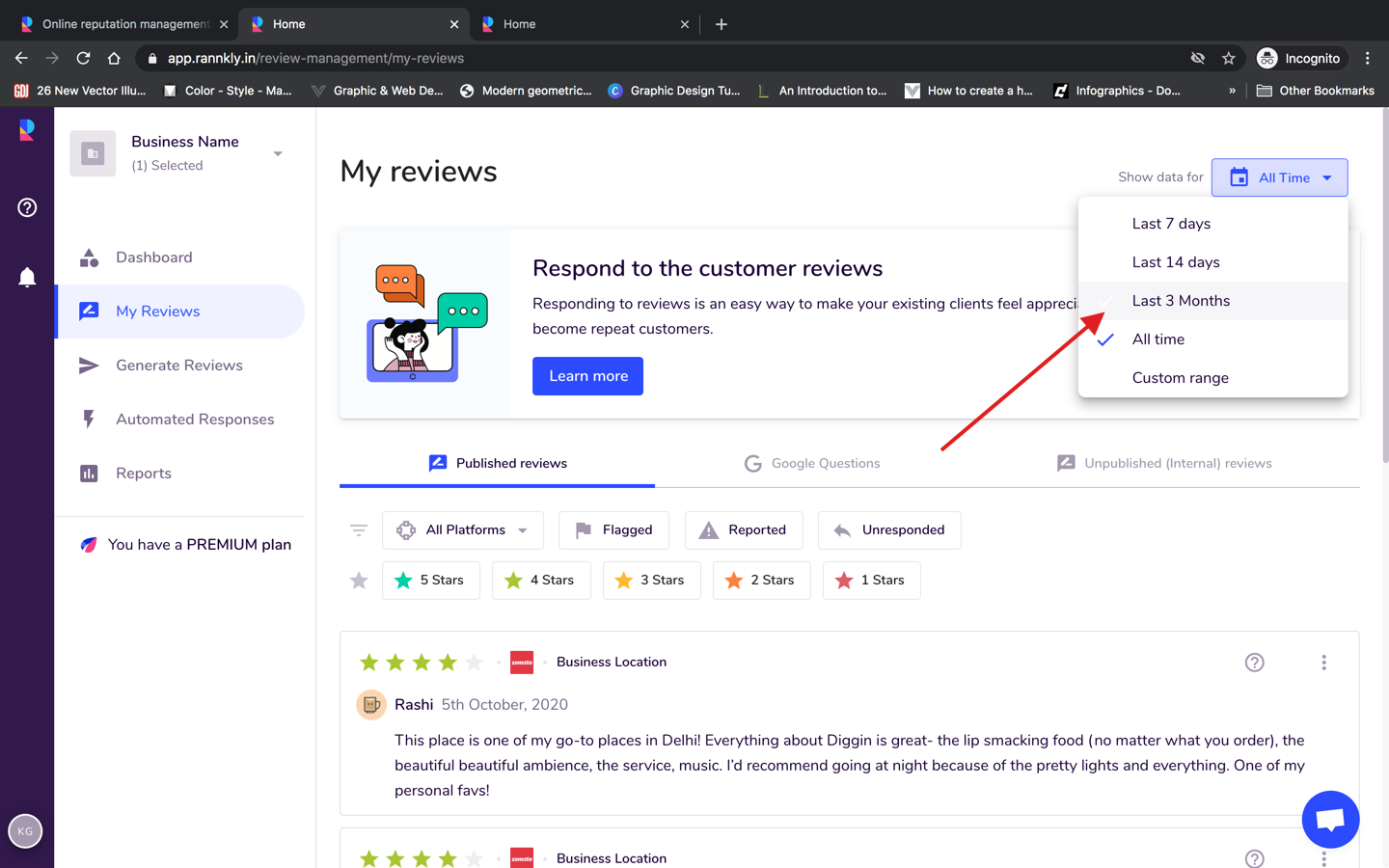 4. All reviews regarding those time interval will appear on the screen. You can reset it back to ALL TIME by clicking on the cross icon.
Google Questions
How to respond to Google questions.
Was this article helpful ?